By Michelle Procida, Public Relations Assistant
This summer, my mother and I have been fostering kittens from a local animal shelter. Letting young kittens into our home and caring for them until an owner is found for them is definitely rewarding. Fostering is great because the pets are provided with a temporary home where these new animals can be trained and given love and attention rather than sitting in a cage for their first two months of birth. However, as fun as it is to have these new kittens coming in as a litter, it is also sad to know there are so many animals up for adoption.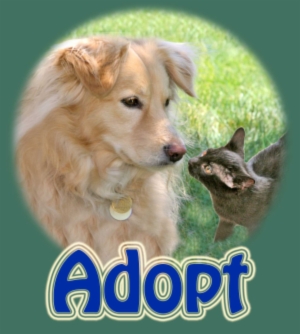 Adopting a pet is great, but it's important to think about it prior to making it a commitment. When adopting, it is better to provide a pet with a permanent home rather than just a temporary one.
What to keep in mind before adopting:
How often will you be home with your new pet?
If you are working a 9-5 on a daily basis, leaving your pet home alone, you may want to consider adopting two pets at a time. I've fostered kittens in groups of three, brothers and sisters together. Watching the kittens play with each other throughout the day is wonderful, but it really makes me upset when they are adopted and split up into different families without other pets. It makes me wonder what that cat will be doing when no one is home. While adopting two pets may be more work for the owner, it will likely increase your pet's happiness. Just make sure to give each pet the same amount of attention. If adopting more than one pet is unreasonable, make sure to spend plenty of time playing with your new pet.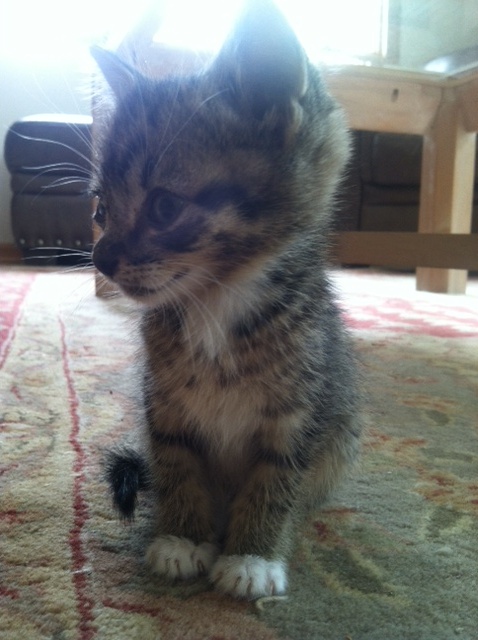 One of the adorable kittens I fostered this summer (above).
What are your plans for the next 15 years? 
Most people get really excited when they see a new kitten or puppy and decide to adopt immediately without thinking about it. It is important to remember when adopting a pet; they are your responsibility for approximately the next 15 years. If you are planning on traveling or moving frequently, you may want to reconsider adopting a pet until you are ready to commit. Cats usually live longer, ranging from about 15 to 20 years, while dogs usually live between 10 and 15 years.
If you still really want a pet but think 15 years may be too long for you to consider, adopt a senior pet. Many animal shelters are filled with senior cats and dogs in need of loving care.
Take proper care of your pet to prevent potential homeless pets.
There are many pet owners who take the time to have their pets spayed or neutered, but there are also many who ignore this procedure. By having your pet spayed or neutered, you will help by preventing the animal overpopulation of cats or dogs. There are already animal shelters state-wide which are filled to capacity. By providing your pet with this simple procedure, there will be fewer pets in need of a home.