By Michelle Procida, Public Relations Assistant
It has practically become tradition to hear the sound of horses' hooves hitting the pavement of New York City streets, while trotting around Central Park, pulling vintage-styled carriages with smooth, velvety-red seats.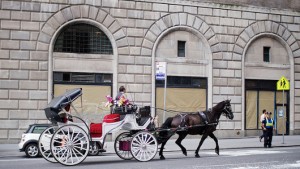 At first glance, it looks like a romantic attraction. But when factoring in the heat, traffic and long walks forced upon the horses, doesn't it make you want to just go for a walk instead? This "luxurious" tourist attraction has taken a toll on the horses, causing many to drop while at work or get into accidents involving taxis and buses. It is no longer the Eighteenth Century! With all the means of transportation now, there is realistically no need for these exhausted horses to cart around over 300 lbs at a time.
Luckily, this may change soon. After examining the labor which 200 New York City horses are put through each day, NYCLASS, (New Yorkers for Clean, Livable and Safe Streets) a non-profit animal advocacy organization committed to improving the quality of life for animals and residents in NYC, decided horse-drawn carriages should be banned from the streets.
While this ban may leave tourists with one less attraction, NYCLASS came up with an alternative solution. Instead of horse-drawn carriages, vintage-styled electric cars would be the new option for tourists to ride. (Design below)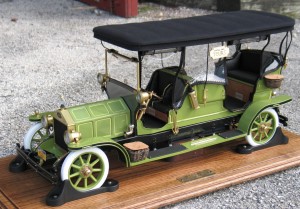 This alternative would provide current carriage-drivers with jobs, wont enforce labor upon animals, and since these cars are electric, they are pollutant free. Plus, tourists will still be able to enjoy a vintage-inspired tour of the city. Some New York officials are worried the ban of horse-drawn carriages will contribute to a loss of tourism. Clearly, there is plenty to do in New York City— I don't think this will be a problem.
Celebrities such as Lea Michele of Glee, comedian Chelsea Handler, and designer Calvin Klein have each jumped in to support the effort. Hopefully, the efforts of NYCLASS will create changes in the near future. If you would rather see these electric cars on the streets instead of horse-drawn carriages, sign the petition.