SIIA Panel Discussion: Employer Direct Contracting: Game-Changing Medical Travel Trend
CPR founder and principal, Laura Carabello, will be moderating the SIIA panel "Employer Direct Contracting: Game-Changing Medical Travel Trend."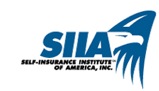 Details below:
Panel: Employer Direct Contracting: Game-Changing Medical Travel Trend
Date: October 19th, 2015
Time: 10:15am – 11:30am
Location: Marriott Marquis, Washington D.C.
Description: With the sticker-shock of health reforms resonating in the employer community, business leaders are seeking solutions that not only lower costs, but also ensure quality. While there are a few pioneers in the large business category that have tested the waters to execute direct contracting arrangements with targeted Centers of Excellence (COEs) (e.g. Wal-Mart, Lowe's, Boeing) the vast majority of large employers are now contemplating these arrangements in the year ahead. Furthermore, virtually all of the mid-size and small employers are also receptive to this concept and may aggregate their purchasing power through coalitions and other multiple employer welfare arrangements (MEWAs). A panel of experts will discuss the latest trends in this area.
Moderator: Laura Carabello
Editor and Publisher: National and International Newsletters
U.S. Domestic Medical Travel: www.USDomesticMedicalTravel.com
Medical Travel Today: www.MedicalTravelToday.com
Panelists:
Cheryl DeMars, CEO, The Alliance
www.the-alliance.org
Trisha M. Frick-Hall, MS RN, Assistant Director, Managed Care Contracting, Office of Managed Care, John Hopkins Healthcare LLC
http://www.hopkinsmedicine.org/johns_hopkins_healthcare/
David LaMarche, MBA, Administrative Director, Finance, Virginia Mason Medical Center
https://www.virginiamason.org/
To learn more about the upcoming panel and/or event, please visit: www.siia.org/national.