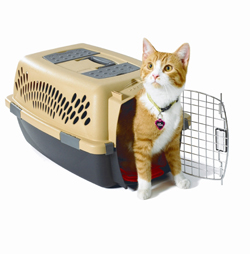 The damage caused by recent events such as Hurricane Sandy and the tornadoes in Oklahoma remind us that we should always be prepared for a natural disaster. As anyone with a pet knows, pets are considered part of the family, which means that our disaster plans should be tailored to include them.
The American Red Cross encourages pet-owners to make arrangements to prepare, respond during, and recover after natural disasters. The first step involves preparing a list of family, friends, hotels, and shelters that will accept pets. In some cases, hotels may waive no pet policies during an emergency. Next, it is crucial to keep your pets up-to-date with vaccinations and to make sure that they are wearing a collar with current tags.
Be prepared to respond during an emergency by assembling a supply kit beforehand. This should include leashes or carriers, food, water, medications, toys, bowls, a litter pan, and a first aid kit. It is also good to carry a recent photo of you and your pets in case they get lost, as well information to contact your veterinarian.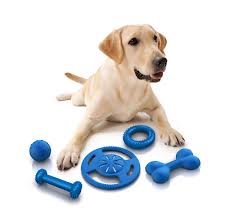 Animals are just as shaken up by natural disasters as we are. They may become aggressive, defensive, or disoriented after a disaster, and should be taken to the vet if this behavior continues. In addition, it is important to be alert and protect your pets from any debris, spilled chemicals, fertilizers, or other dangerous objects.
Our pets deserve to be treated like family, and family means nobody gets left behind or forgotten. Having a disaster plan saves lives and ensures the safety of each member of your family, including the furry ones!