Principal Solar, Inc. Announces Voluntary Filing of Form 15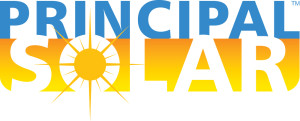 Contact:
CPR for Principal Solar, Inc.
Nathan Molinari
NMolinari@cpronline.com
201.641.1911 x22
Principal Solar, Inc. Announces Voluntary Filing of Form 15  
Dallas, TX – August 12, 2016 – Principal Solar, Inc. (PSI; OTC Pink: PSWW), a  developer of utility scale solar power projects, announced today  the voluntary filing of a Form 15 with the United States Securities and Exchange Commission (the "SEC") to deregister its common stock and suspend its reporting obligations under the Securities Exchange Act of 1934. The Company cited the benefits of significant cost savings, reduced administrative work load, and the opportunity to focus on ways to to maximize shareholder value as some of its reasons for taking this step.
Michael Gorton, the CEO of PSI, says, "This decision reflects our careful consideration weighing the advantages and disadvantages of being a public company, the expense of compliance with the many SEC and Sarbanes-Oxley requirements, the market challenges associated with microcap companies, and our history of low volume trading.  We expect to reduce costs while freeing up valuable management time that can be applied to more productive initiatives, building long-term value and strengthening our focus on the Company's mission."
PSI currently intends to continue to provide information about the Company from time to time on its web site http://www.principalsolar.com/.
About Principal Solar
Principal Solar, Inc. (PSI; OTC Pink: PSWW) develops utility scale solar power projects. Housing original white papers authored by business and industry luminaries, PSI's Principal Solar Institute is a key navigation point for companies involved in the mainstream energy mix. Visit www.PrincipalSolar.com.
Safe Harbor Statement
This press release contains certain forward looking statements within the meaning of the Private Securities Litigation Reform Act of 1995 and other securities laws. Any such statements, including, but not limited to, Principal Solar's expectations of the advantages that the Company might gain from the decision to leave the Securities and Exchange Commission reporting system,its ability to build long term shareholder value, and its abilty to strengthen its focus on the Company's mission, are subject to risks and uncertainties, including, but not limited to, those set forth in the Company's filings with the Securities and Exchange Commision.. These forward-looking statements represent the company's judgment as of the date of this press release. Except as legally required, the company disclaims any intent or obligation to update these forward-looking statements.