Principal Solar, Inc. Announces Allen West, President & CEO NCPA, Lead Author on Position Paper Validating Conservative, Bi-Partisan Support for Solar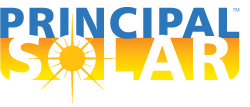 Principal Solar, Inc. Announces Allen West, President & CEO NCPA, Lead Author on Position Paper Validating Conservative, Bi-Partisan Support for Solar
Download "Bi-Partisan Support Driving Solar Energy Development: Illuminating and Rectifying the Politics Behind Utility-Scale Solar"
Co-authors: Mark Victor Hansen, the world's most published author, founder and co-creator of the "Chicken Soup for the Soul" franchise, and Michael Gorton, CEO and Chairman, Principal Solar, Inc.
Dallas, TX – February 23, 2016 — Principal Solar, Inc. (PSI; OTC Pink: PSWW), the leading resource for the solar industry providing thought leadership, relevant content and information for corporate decision-making,today released an authoritative white paper, "Bi-Partisan Support Driving Solar Energy Development: Illuminating and Rectifying the Politics Behind Utility-Scale Solar." Co-authored by solar energy proponents retired Lt. Col. Allen West, president and CEO of The National Center for Policy Analysis, Mark Victor Hansen, founder and co-creator of one of the most successful publishing franchises in history, "Chicken Soup for the Soul," Michael Gorton, CEO, PSI and Laura Carabello, founder, CPR Strategic Marketing Communications. The paper articulates the complementary role of utility-scale solar to natural gas resources and demonstrates that solar is consistent and aligns with politically conservative values.
As the cost of solar has dropped significantly year-after-year, the amount of solar installed worldwide has grown exponentially. In 2016, after years of struggling against natural gas prices and variable subsidies, solar electricity is poised to produce electricity at about the same cost as traditional generation in 47 U.S. states, according to a Deutsche Bank report.
Hansen explains, "A poll conducted by the Pew Research Center found that 73 percent of Americans—including 58 percent of Republicans—support increasing federal funding for solar, wind and hydrogen, and 58 percent believe developing renewables should be at the top of the U.S. energy agenda."
The authors reinforce their collective goal to dispel the myth that once subsidies end, the demise of the solar industry is imminent.
Gorton adds, "We want to unite political parties in driving utility-scale solar development, while we educate and inform decision-makers about how utility-scale solar, will create a new avenue for cost-effective diversity in the existing power-generation infrastructure. The free market and therefore, both parties should support solar as a positive step for all Americans. Ultimately, solar power is consistent with the Republican Party's philosophy that emphasizes choice and individual empowerment."
About Principal Solar
Principal Solar, Inc. (PSI; OTC Pink: PSWW) serves as the leading resource for the solar industry, providing thought leadership, relevant content and information for corporate decision-making. Housing original white papers authored by business and industry luminaries, PSI is a key navigation point for companies involved in the mainstream energy mix. PSI delivers messaging that enables audiences to seek, discover, and share knowledge and opinions across all platforms. By connecting all the parties with an interest in advancing utilization of solar, PSI is breaking down the barriers to large scale solar adoption. With a complementary focus on bringing recognition to innovative solutions and industry leaders, PSI sponsors awards programs in various market sectors. Visit www.PrincipalSolar.com.
Cautionary Statement Regarding Forward-Looking Statements
Statements in this press release that are not statements of historical or current fact constitute "forward-looking statements." Such forward-looking statements involve known and unknown risks, uncertainties and other unknown factors in the solar energy generating industry (market risk, government regulation, operational risks, etc.) that could cause the Company's actual operating results to be materially different from any historical results or from any future results expressed or implied by such forward-looking statements. In addition to statements that explicitly describe these risks and uncertainties, readers are urged to consider statements that contain terms such as "believes," "belief," "expects," "expect," "intends," "intend," "anticipate," "anticipates," "plans," "plan," to be uncertain and forward-looking. The Company does not assume a duty to update these forward-looking statements, except as required by law.
Contact:
CPR for Principal Solar, Inc.
Joelle Caputa
Jcaputa@cpronline.com
201.641.1911 x54