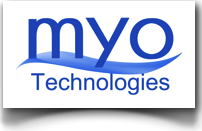 Media Contact:
CPR for Myo Technologies, Inc.
Joelle Caputa
jcaputa@cpronline.com
201-641-1911 x54

FOR IMMEDIATE RELEASE
Plastic Surgeon Michael A. Fiorillo, M.D., FACS, Introduces Myotonology® to NY/NJ:  Non-Invasive, Anti-Aging Skin Treatment Promotes Healing, Resolves Scars
WILMINGTON, N.C./PEARL RIVER, N.Y./MONTVALE, N.J./and NEW YORK – April 4, 2013 –Myo Technologies, LLC, provider of Myotonology®, the only US patented microcurrent skin toning treatment, announces that Michael A. Fiorillo, M.D., FACS, a world-renowned double-board certified plastic surgeon serving the NY/NJ metropolitan area, who also specializes in reconstructive procedures for patients in need of cosmetic surgery repair, now offers the treatment. Myotonology® delivers immediate, well-documented results for increased circulation, collagen build-up, greater oxygen supplies to the muscles, and a healthier, younger appearance.
"Myotonology enhances the most natural post-operative appearance for men and women," says Dr. Fiorello, who practices in Pearl River, N.Y., Montvale, N.J., and New York City. "As one of the best next-generation, non-invasive procedures available, the treatment pairs well with injectable and topical regimens, enabling more efficient penetration of medical serums, resolves pre- and post-surgery edema and swelling, and improves healing times."
Dr. Fiorillo explains that Myotonology® is complementary to numerous cosmetic procedures, enabling plastic surgeons as well as aesthetic professionals to customize a program based upon each patient's needs.
Dr. Fiorillo has published in numerous peer-reviewed publications, served as president of the Rockland County Medical Society, is affiliated with Good Samaritan Hospital (NY) and Hackensack University Medical Center (NJ), and directs a new surgical facility outside New York City with an operating room and medi-spa.  He has served as a plastic surgery expert on "Fox News," "Good Morning America," "The Doctors," and "The View," and performed plastic surgery on many A-List celebrities and stars from "The Real Housewives of New Jersey" and "Mob Wives."
Elizabeth Logan, CEO of Myo Technologies, LLC, adds, "Myotonology® helps to extend patient loyalty, offers a model that delivers affordable care for clients, and generates rapid return-on-investment for medical professionals."
About Myo Technologies, Inc.
Myo Technologies, Inc. developed Myotonology®, the only U.S. patented, microcurrent skin toning treatment, and Myo Essentials®, a hypoallergenic, botanical skin care product line. Produced exclusively in the U.S., the entire product line is designed for use in medical practices and wellness centers. Clients benefit from an affordable, non-surgical approach to skin rejuvenation with diminished scars, younger more toned and refreshed skin. Contact: www.MYOINC.com or 877.969.2811.