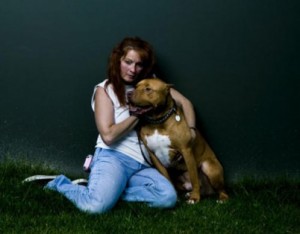 The Villalobos Rescue Center is a rehab, rescue, and housing facility for abandoned and mistreated pit bulls. Tia Torres, 49, mother, founder and owner of VRC was originally located right outside of Los Angeles, California for 20 years. The decision of relocating to New Orleans, Louisiana was made in rescue efforts for pit bulls during Hurricane Katrina. Every dog that comes into the facility gets neutered and any medical treatment that is necessary. With most cases of dogs being rescued with heartworm, it costs about $700.00 (out of pocket expense) per dog to neuter, microchip, give shots, and give the heartworm treatment.
Ever since relocating, VRC maintains to be overwhelmingly busy. Being in the heart of New Orleans, dogs are constantly chained and deserted in empty lots, tied to the front gate of VRC, or let loose on the street. Regardless of having their own television show on Animal Planet, veterinarian bills have doubled and it's taking more staff on hand to take care of these poor dogs. Members of this team work with each dog so they can be applicable for the adoption process with hopes to find a loving, caring home. On average, the adoption rate is 5 per month. Going through 2,100 pounds of dog food a week along with the necessary expenses costs VRC $1,000.00 per day to maintain existence.
The show, Pit Bulls and Parolees on Animal Planet, shows the nation how brutally battered these dogs are and how the team at RVC are saving every pit bull they can get their hands on. Torres pairs up these bewildered dogs with ex-convicts on parole to, as she states, "provide both man and man's best friend a chance at redemption."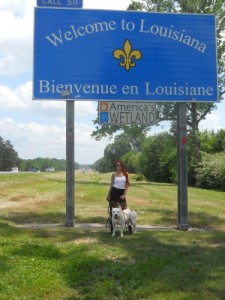 Torres explains, "Not many are willing to give a second chance  to these  parolees, but I have. And now the 'bad boys' of society  meet the so-called  'bad boys' of the canine community, and  boom! Just like that — they create magic together. They bring  out a side of each other that's sweet, warm and unbelievably  touching."
Pit bulls were once ranked within Americans top five favorite pets, but because of negligent ownership the reputation of pit  bulls have changed dramatically. Most shelters that engage  with pit bulls put them down because they are viewed as  unadoptable. One of Torres' goals is to change this view society  has for not only pit bulls, but parolees too. Pit bulls are truly amazing and can make amazing pets. What Torres has done with the VRC is terrific and she will continue to make a difference in the world.
Individuals can make donations, sponsor a dog, or if interested in adoption:
The VRC address is: P.O. Box 771127 New Orleans, LA 70177
Phone Number: 504-948-4505
Website: www.vrcpitbull.net/dog/
Hours of Operation:
New Orleans Location – 4525 N. Claiborne Ave New Orleans, LA 70177
Tuesday – Saturday (Closed Sunday & Monday)
Office Hours: 10:00 a.m. – 4:00 p.m.
Kennel Hours: 12:00 p.m. – 4:00 p.m.
The California location is closed, and a New Mexico location is not open to the public yet *