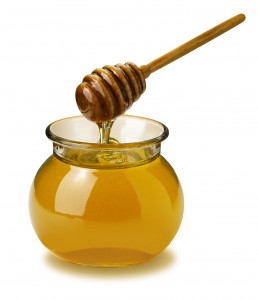 With winter quickly approaching, the last thing we want or need is itchy, rough, or dry skin. Keeping your skin smooth seems impossible. I feel like I am constantly lathering up with lotion and nothing seems to work or last for a long period of time.
According to an article in ABC News, you can get rid of the lotions and use olive oil, and other shocking ingredients for long lasting smooth skin. When I first heard that olive oil, yogurt, papaya, pumpkin, honey and coconut oil can help heel dry skin, I was shocked. Most people believe that they need to put on pounds and pounds of lotion daily. That only seems to last for a few hours, if you're lucky. I am a firm believer in lotion, but I am also open to trying new things to keep my skin refreshed during the bitter winter season.
Without the humidity from summer, you get chapped lips, itchy skin all over your body, and a dry scalp. Olive oil, yes the ingredient we put on our pasta, can be used to not only keep skin smooth with its rich antioxidants, but also fix dry, irritated or swollen skin. In addition, olive oil can help decrease the dryness in cuticles, hands, elbows, and even removes makeup of your face. Olive oil works as a soother to the skin and make your skin feel extra soft. Next time I feel a dry or rough patch on my body I will be sure to put a dab of olive oil on and watch it slowly fade!
Coconut oil and honey have the same effect as olive oil. Applying them anywhere on your body, coconut oil and honey are used as a moisturizer. After leaving it on your skin for a few minutes and rinsing it off, you are guaranteed to have smooth skin. I have been using coconut oil for several years now and swear by its results. My skin is smooth throughout the winter and I do not have to worry about buying a million different types of lotion.
Even though I haven't tried yogurt, papaya, or pumpkin, I plan on using these products over winter to keep my skin from those nasty and uncomfortable dry spots. What may seem like items you use to cook with, can surprise you by their ability to cure dry skin. Next time you go grocery shopping, pick up these ingredients that will not only satisfy your appetite, but also your skin!