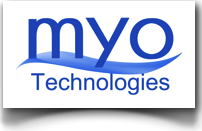 Media Contact:
CPR for Myo Technologies, Inc.
Joelle Caputa
jcaputa@cpronline.com
201-641-1911 x54

FOR IMMEDIATE RELEASE
Nationally Recognized Anti-Aging Specialist and Cosmetic Skincare Expert Eric S. Berger, M.D. Endorses Myotonology®, Non-Invasive Microcurrent Treatment
Gold standard in youth preservation available at Luminique MedSpa, 350 Hudson St., New York, NY
WILMINGTON, N.C./NEW YORK – November 07, 2013 – Myo Technologies, LLC, provider of Myotonology®, the only U.S. patented microcurrent skin toning treatment, today announced the official endorsement by skincare expert Eric S. Berger, M.D. A nationally recognized specialist in anti-aging medicine, hormone balancing and replacement, and cosmetic skincare, Dr. Berger is the author of Every Woman's Guide to Anti-Aging Medicine, a comprehensive guide to healthy, active and graceful aging.
"Myotonology® is an important tool for individuals who wish to enhance their appearance and achieve younger looking skin," says Dr. Berger, who is not a paid consultant. "One of the best non-invasive procedures on the market, this treatment increases circulation, builds up collagen, and supplies greater oxygen to the muscles for a healthier, reinvigorated appearance."
Dr. Berger completed specialty training in Head & Neck Surgery at the Albert Einstein College of Medicine–Montefiore Medical Center in New York, and served his fellowship in Facial Cosmetic Surgery at Graduate Hospital in Philadelphia.  In 1986, he was elected Chairman of the Department of Surgery at Grays Harbor Hospital in Washington.
Dr. Berger is a Board Certified Fellow of the American Academy of Anti-Aging Medicine, and specially certified in laser cosmetic procedures.
Elizabeth Logan, CEO of Myo Technologies, LLC, adds, "We are pleased to have the endorsement of such an esteemed professional as Dr. Berger. Myotonology® serves as an excellent practice enhancement, delivering affordable, highly effective care for patients while generating rapid return-on-investment."
About Myo Technologies, Inc.
Myo Technologies, Inc. developed Myotonology®, the only U.S. patented, microcurrent skin toning treatment, and Myo Essentials®, a hypoallergenic, botanical skin care product line. Produced exclusively in the U.S., the entire product line is designed for use in medical practices and wellness centers. Clients benefit from an affordable, non-surgical approach to skin rejuvenation with diminished scars, younger more toned and refreshed skin. Contact: www.MYOINC.com or 877.969.2811.