My First Day as an Intern at CPR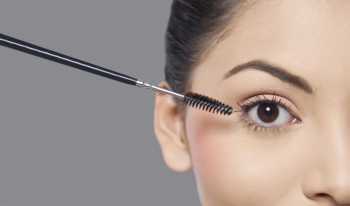 Let's take a quick poll. Does anyone else have those parents who think you're going to be late somewhere so they encourage you to wake up and get ready hours in advanced when the travel will only take you not even a quarter of the time? Anyone else or just me?
Let me start from the beginning. As my first day approached, I had to work the usual workday of 9-5, you know, just like that Dolly Parton song and the workday seen in all the movies. I think everyone always has that picture perfect first day of any new job or exciting milestone in his or her life planned out to a tee. Something dazzling, with background music playing as you wake up bright and early with a huge smile smacked across your face, the sun shining and a fresh pot of coffee brewing. No problems, just everything easy peasy.
Planning to wake up at around 7:15 am with my alarm on and my volume set to the highest, I slept with the upmost confidence last night. However, while I was asleep and dreaming of all things sugar and spice, I was woken up at 6:30 am, by my parents yelling up the stairs for me to get out of bed because there would be tons of traffic. Followed by that, was the excessive barking of my three dogs as they were eating breakfast. But after remembering it was my first day of an internship I had been so excited to start, I jumped right out of bed and did the typical morning routine.
My makeup routine is my favorite part of the day; when you look good, you feel good. The last step of my routine is mascara aka the most tedious part. This can make or break your makeup, and of course on the day that I needed to look like a porcelain doll, I poked myself in the eye and black bits got all over my face. But it was just a minor setback, which was fixed in five minutes.
Since my family instilled the horrors of monstrous traffic in my travels to CPR, I quickly fled my house at 7:15, got to Starbucks at around 7:25 and was on my way to my first day at 7:30! Just walking into a Starbucks in the morning and walking out with a large vanilla iced coffee with cream and a slice of their mouth-watering pumpkin bread– I swear there is nothing better than that.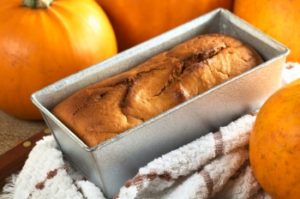 I was so excited to start working and grateful that I left early so I wouldn't be held in any traffic. Although it turned out the roads were clear and I arrived in the lot by 8:09 am. I felt so embarrassed that I was at my first day of my internship almost an hour nearly!! But I decided to make the most of it.
At 8:45 I went into the building, signed in, and pushed the elevator button that said "6". I immediately thought how excited I was to come in every Tuesday and Thursday and press the button 6, something so small yet so exciting. The button wasn't just a floor number, but an indicator that after I press this button from here on out I will be starting my day in the right direction for my future career. I quickly walked to the bathroom and made sure I look the upmost presentable for my first day.
When I arrived at CPR's front door, it was locked and I felt very anxious. For some reason I thought I messed up the days and I wasn't supposed to be here. Texting my friend Victoria, who works for CPR and so thoughtfully referred me to the internship, I was so nervous asking what I should do. Within 2 minutes a friendly face opened the door for me, Matt. He showed me my desk, and once Victoria arrived, I got a mini tour and met everyone around the office. Then it was off to work I went!
As nervous as I was, having the help from such an amazing team really helped my day fly by, and I felt so accomplished with what I have learned thus far. Since the first day was pretty relaxed and it was pouring rain outside, I decided to stay in for my lunch hour. With some of my favorite snacks in hand such as the hummus and pretzel to go cups (which if you haven't tried yet, what are you waiting for? They are delicious!), and a tangerine red bull as a little pick me up, I turned my phone sideways and decided to relax and watch reruns of the best show ever to be invented, That 70's Show (which again, if you haven't seen it, what are you waiting for?!)
At 2:30pm my quaint, peaceful break was over, and I began to start on my research on Pharmaceutical articles for the remainder of the time. Not even realizing the time, it was ten to 5:00pm and I had to start saving and wrapping up my work.
On my drive home, I sat and reflected on my first day. I was super excited to go home and tell everyone what I had learned, and how ecstatic I am to come back to work on Tuesday, only this time, waking up at 7:15am.