Laura Carabello discusses Medical Travel on IHC Radio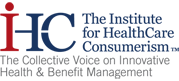 Laura Carabello, founder and principal of CPR Strategic Marketing Communications, and editor and publisher of Medical Travel Today and U.S. Domestic Medical Travel™, was featured as a guest on HealthCare Consumerism Radio to discuss the medical travel industry.
Listen to a recording of the segment here.