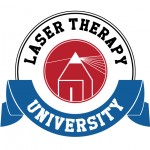 FOR IMMEDIATE RELEASE
Laser Therapy University Online Resource Offers Valuable Information for Professionals and Consumers
Atlanta, GA – February 27, 2014 – LaserTherapyU.org LLC (LTU), based in Atlanta, Ga., announces the launch of LaserTherapyU.org, a content-rich online resource featuring the latest research, webinars, abstracts, videos and protocols related to the significant benefits of laser therapy for pain relief, performance optimization and hundreds of other conditions.
"We have dedicated extensive time conducting research regarding low-level laser therapy, and have created a single repository where healthcare providers, students and consumers can learn about the latest information and advances," says Anita Saltmarche, executive director of LTU. "The site is searchable, updated continuously, and open to anyone interested in the healthcare science of the future. We would also like to thank Multi Radiance Medical, a major sponsor and a global leader in the field of laser therapy, for helping to make the site a reality."
Subscriptions for LTU are available for a nominal fee that covers the ongoing development of new protocols, webinars and other high-quality information:
Medical professionals can purchase a 3-month or 12-month subscription, which includes unlimited access.

A La Carte — For consumers, educators and students who want to purchase individual treatment protocols and webinars.
Upon registration, medical professionals must upload a medical license for verification and authorization. All others can register without authorization. Content can be accessed and downloaded without limit during the subscription period, and all major credit cards — Visa, Mastercard, Discover and American Express – are accepted.
"We've taken extra steps to ensure that information is geared toward the right level of laser knowledge and familiarity so that general public won't have to wade through overly technical information," Saltmarche adds. "We're excited about the technology, and the yet-to-be discovered advances that laser therapy will bring to the world of healthcare in the near term and over the months and years ahead."
About Laser Therapy U
LTU's mission is to become the world's largest and most trusted resource for clinicians, academicians and consumers who want to learn how laser therapy can lead to better patient outcomes. The LTU website has been over two years in the making and will continually evolve to capture new trends, techniques and research.
"Like" us on Facebook.
Media Contact:
Alexis Lignos
CPR Strategic Marketing Communications
201-641-1911 x52