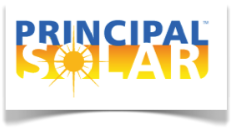 FOR IMMEDIATE RELEASE
Investments in Solar Energy Generate New Confidence: Principal Solar Releases Guidance, "Investing in the Power of the Sun: The Capitalist Case for Solar Energy"
Dallas, TX – September 10, 2012 — Principal Solar, Inc (PSI; OTC Pink: PSWW), a publicly traded solar energy holding company executing a unique roll-up strategy to create the world's first distributed solar utility, today announced the release of its White Paper, "Investing in the Power of the Sun: The Capitalist Case for Solar Energy." Authored by Michael Gorton, chief executive officer and chairman of PSI, and Dan Bedell, executive vice president of PSI, the paper outlines the U.S. solar energy industry's trajectory toward grid parity, offers the financial community a solid rationale for investing in solar as a "power partner" for generating cost-effective, peak generation energy, and documents the solar industry's strength even without government subsidies.
"A solid capitalist foundation will be the primary factor driving the coming 'gold rush' in solar development, and now is the time for traditional conservative thinking to re-examine the facts about solar energy, explore its potential for delivering more efficient and less costly power, and concurrently create jobs and opportunities that trigger economic growth," says Gorton. "This trigger would be possible because electricity drives almost every part of the economy, and cheap abundant electricity helps keep industry competitive."
The paper examines the recent past and potential future of photovoltaic (PV) solar in terms of how it has compared with traditional generation and how, even without government subsidies, solar utility scale projects will reach a price per kWh that will be at — or less than — traditional generation, possibly as soon as 2014. By utilizing a recent MIT study to make projections, the paper demonstrates that by 2020, solar projects could produce power significantly lower than the nuclear, coal or natural gas.
"With continued advances in technology and increases in manufacturing scale and sophistication, the cost of PV will continue to decline steadily resulting in competitive electricity in a growing number of regions," Gorton adds, "The continued, annual drops in the cost of solar will not only result in competitive electricity, but in cheaper electricity coupled with higher profit margins for the industry."
About Principal Solar
Principal Solar, Inc (PSI; OTC Pink: PSWW), is a publicly traded solar energy holding company executing a unique roll-up strategy to create the world's first distributed solar utility. PSI concentrates its resources on the acquisition, finance, development and management of solar power companies. The Principal Solar Institute, an educational organization created by Principal Solar, Inc., is dedicated to spreading solar knowledge to the critical stakeholders in the ongoing energy debate. Visit www.PrincipalSolar.com.
Cautionary Statement Regarding Forward-Looking Statements
Statements in this press release that are not statements of historical or current fact constitute "forward-looking statements."  Such forward-looking statements involve known and unknown risks, uncertainties and other unknown factors in the solar energy generating industry (market risk, government regulation, operational risks, etc.) that could cause the Company's actual operating results to be materially different from any historical results or from any future results expressed or implied by such forward-looking statements.   In addition to statements that explicitly describe these risks and uncertainties, readers are urged to consider statements that contain terms such as "believes," "belief," "expects," "expect," "intends," "intend," "anticipate," "anticipates," "plans," "plan," to be uncertain and forward-looking.  The Company does not assume a duty to update these forward-looking statements, except as required by law.
Contact:
CPR for Principal Solar, Inc.
Joelle Caputa
Jcaputa@cpronline.com
201.641.1911 x54