After living with a host family for five months, I noticed that going green isn't a trend for Europeans; it's a lifestyle. Everything from small cars to clean city sidewalks opened my eyes to what I could be doing differently. Like most Americans, I thought I was doing my part with reusable grocery bags, energy-saving light bulbs, and my Brita filter, but what about the other aspects of my daily routine? While I may not be willing to replace my dryer with a clothesline, there are many other ways to live an eco-friendly lifestyle that don't involve hanging up wet socks.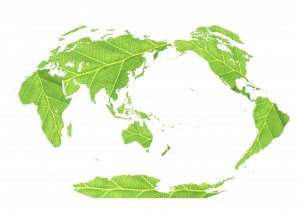 Here are some easy green tips to follow:
1. Save water by turning off the faucet while lathering up in the shower or brushing your teeth.
2. Minimize the amount of times you do laundry or dishes by waiting until you have a full load.
3. Eliminate waste by using cloth napkins and real plates instead of paper.
4. Instead of using paper towels, keep a sponge or dish rag handy to clean up messes.
5. Turn off the lights when you leave the room, even if it's only for a minute!
6. Unplug or power off all electronics when you aren't using them.
7. Rather than blasting the AC, open the windows in your home for some fresh air.
8. Take advantage of public transportation systems, or better yet, walk or ride your bicycle!
9. Trade in your gas-guzzler for a small car or hybrid to help save the environment and your money.
10. Keep the streets clean by picking up after your dog and throwing trash in garbage cans, but don't forget to recycle!