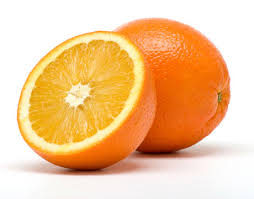 One orange supplies nearly 100% of your recommended daily value of vitamin C. However, reaching for a glass of orange juice when you feel a cold coming on is just one of the health benefits that this super-fruit is known for!
Here are a few more health benefits of oranges:
1. The high vitamin C content in oranges strengthens your immune system and lowers your risk of disease.
2. Oranges are shown to help prevent stomach ulcers, arthritis, asthma, bronchitis, tuberculosis, pneumonia, rheumatism, and diabetes.
3. Drinking orange juice regularly reduces your risk of kidney stones and kidney diseases.
4. An orange a day keeps your cardiovascular system healthy and reduces your risk of heart disease.
5. The anti-inflammatory property of oranges helps relieve pain and stiffness in muscles and joints.
6. Oranges are rich in dietary fiber, which stimulates your digestive juices to relieve constipation.
7. Feeling sluggish? Avoid that two o'clock feeling by eating an orange after lunch.
8. Oranges are full of calcium to help build and maintain strong teeth and bones.
9. The nutrients in oranges promote healthy sperm and protect against genetic damage that can cause birth defects.
10. Oranges naturally prevent signs of aging by defending skin from cell damage and free radicals.
11. Shrink pores by applying freshly-squeezed orange juice to your face for 2-3 minutes.
12. Mash grated orange peels and apply to face daily to visibly reduce pimples and acne scars.
13. Soak hair in freshly-squeezed orange juice for 5-10 minutes after shampooing for healthier, shinier locks.