First Day on the Job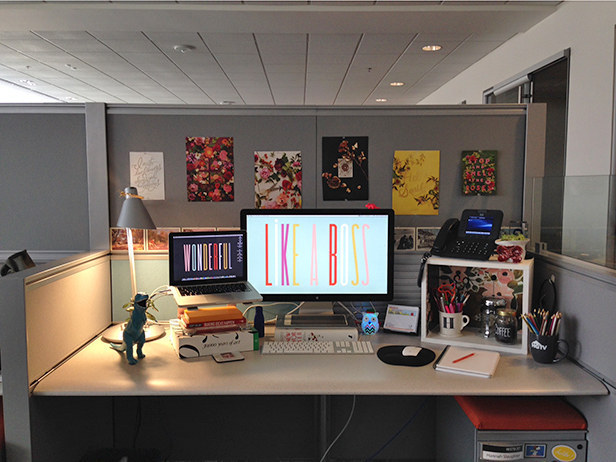 "Being nervous isn't bad. It just means something important is happening."
– Michael Jordan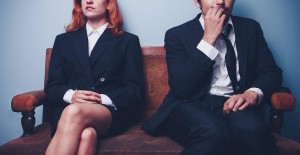 As I was getting ready for my first day interning at CPR Communications, my suitemates at Montclair State University could tell I was nervous. Sickeningly nervous. Everyone gave me the same advice, but I was always relieved to hear it:
"If you're nervous, that just means you care."
Over the years, through a series of auditions, performances, and interviews, I've learned that it's up to me, and only me, what I decide to do with my nervous energy. Today I decided to turn my anxiousness into excitement, and I'm so happy I did.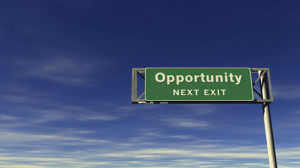 The moment I walked through the doors of CPR's office, everyone was so warm and genuine in their welcomes! The morning began with my supervisor Katelyn giving me a tour of the office, stopping at the desks of my new co-workers for a round of introductions, where everyone was brimming with broad smiles and kind words.
Once I was settled in at my cubicle, I was promptly logged into my email account. Just to give you an idea of how well CPR treats their interns, I was once again welcomed through individual emails by everyone in the office. Katelyn also asked me before I even arrived to work if I was more familiar with Apple or PC. Having replied Apple, I was given a commodious space to work with a MAC desktop, a phone, a calendar, account lists, and more. CPR does not hesitate to truly make you feel like a member of the team and knows exactly what resources an intern might need to hit the ground running.
On top of all this, Katelyn prepared an internship handbook consisting of over 90 pages filled with the current Fall 2016 client information, writing tips, samples of pitch letters, press releases, blogs, and even provided a local guide of where I could eat, shop, and relax around the area.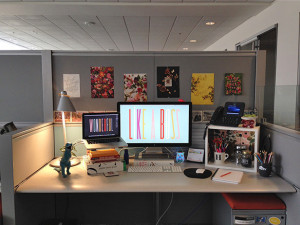 Next, I began working with Nate. Nate needed a media list made through a strategic marketing website called Cision so he could reach out to radio and podcast contacts that cover healthcare. My stomach dropped.
But before I had time to truly panic, Nate gave a me tutorial of how Cision worked and was more than happy to help answer my questions along the way. This is just one of many examples of faith and trust I expect to encounter during my time at CPR.
For me, starting an internship has always been nerve wracking, but in a good way. You're stepping into a new atmosphere with high expectations that need to be met. At previous internships, I was able to cast a broad net and told my supervisors to never hesitate putting me where they needed me the most. In the past, I've edited and uploaded Video Press Releases, managed social media platforms, conducted interviews, and deeply immersed myself in my work, sometimes without fully realizing it.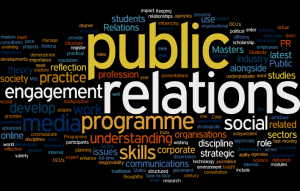 At CPR I'm expecting exciting challenges where I'll encounter opportunities to build my skill set, the inevitable hair-pulling moments, and doing the work it takes it to grow with the tools CPR has provided me as an emerging Public Relations professional.