First Day on the "Job"
My pants are pressed, shirt picked out and blazer ready. I've made it through the first hurdle of landing the internship. I interviewed with the Account Director of CPR Strategic Marketing Communications, Katelyn Petersen. She was super nice and clear about the responsibilities of the position and what was expected of me. I graciously accepted her offer about a week later to join the team as one of the interns for the Spring semester. So now it's time to take everything that I've learned in my classes and apply it. Everything will go smoothly on my first day, right? Wrong.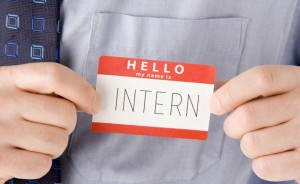 I started the day with the dreaded "my alarm didn't go off" catastrophe. I was woken up by my aunt's yapping Chinese Crested and Yorkie puppies about an hour later than I had planned. No big deal, I showered last night so at least that was taken care of. I'll have to miss breakfast but that's fine because let's face it, I never eat breakfast anyway. I quickly run the straightener through my hair and begin to do my makeup. I realize that my Kat Von D Lock-It foundation that I just bought is about two shades darker than my actual skin color, so I guess I'm going for the Oompa-Loompa look today, maybe there will be candy in the office. Finally, my clothes are on, makeup is decent, coffee in-hand and I am headed out the door.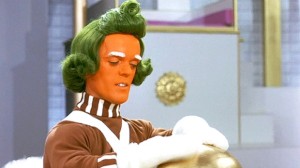 I had been to the office before for my interview so I knew what it looked like. However, something about pulling into the parking lot of a huge office building lined with BMWs and Mercedes made me think, "Maybe I'm in over my head." "NO!" Don't think that Mary, you got this internship based on your experience and endearing personality, "YOU CAN DO THIS!" By some miracle, I pulled into a space and realized I was actually 30 minutes early. Naturally I started to plan out my entire life in the span of 10 minutes.
I am currently a senior at William Paterson University, communication studies major, public relations minor. I grew up in Vernon, New Jersey and realized that if I did not want to own a farm for the rest of my life then I should probably get out of there. I ended up moving in with my aunt who lives in Weehawken to continue my education. I currently need 18 credits until I can hold that $40,000 piece of paper that took me four and a half years to get. I plan on getting a job at a PR agency after graduation to learn what it's like to juggle a number of clients while also doing other basic PR tasks. This internship will be a great introduction to the workings of an agency and the responsibilities of PR professionals.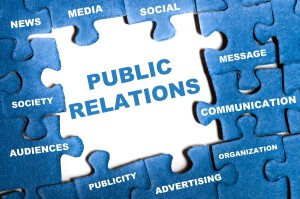 When 9:45 a.m. came, I took the elevator to the top floor and prepared to throw myself into any assignment given to me. Everybody in the office is super nice and encourages questions. I get my own desk which makes me feel way more important than it should, and I can't wait to decorate it with family pictures. I've already researched all of the clients and have a basic understanding of who they are and what they're trying to do in today's healthcare field. A couple things that I specifically want to gain out of this is a better understanding of PR functions. I do intern at the university, but everything is based around William Paterson. All of the tweets, press releases and calendar listings are surrounded by that halo of orange and black. I hope to learn how stuff works outside of the school and this internship will help me do that. I look forward to working with everybody and learning as much as I can in the short five weeks that I'll be here.