One Recipe at a Time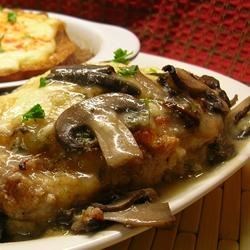 In June of 2016, UNICEF reported that nearly 50% of all deaths in children under five were attributable to malnutrition. This epidemic affects people of all ages and ethnicities on a global scale, where poverty stricken neighborhoods struggle to stay fed. In the last week of September, we reflect on world hunger during Malnutrition Awareness Week and how we can put an end to malnourishment worldwide.
Here's a healthy, cost-effective recipe full of nutrients and protein.
Chicken and Mushroom Skillet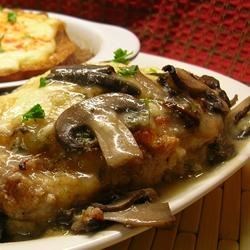 Ingredients
• 3 cups sliced mushrooms
• 4 skinless, boneless chicken breast halves
• 2 eggs, beaten
• 1 cup seasoned bread crumbs
• 2 tablespoons butter
• 6 ounces mozzarella cheese, sliced (optional)
• 3/4 cup chicken broth
Directions
Prep: 15 minutes
Cook: 30 minutes
Ready In: 45 minutes
1) Preheat oven to 350 degrees F (175 degrees C).
2) Place half of the mushrooms in a 9×13 inch pan. Dip chicken into beaten eggs, then roll in breadcrumbs.
3) In skillet, melt butter over medium heat. Brown both sides of chicken in skillet. Place chicken on top of mushrooms, arrange remaining mushrooms on chicken, and top with mozzarella cheese.
4) Add chicken broth to pan.
5) Bake in preheated oven for 30 to 35 minutes until chicken is no longer pink and juices run clear.
Sources:
http://allrecipes.com/recipe/8493/chicken-with-mushrooms/
http://data.unicef.org/nutrition/malnutrition.html