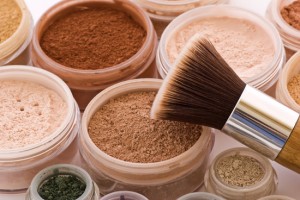 From lipsticks and mascara, to nail polish and anti-aging skin products, eco-friendly makeup has several benefits. Natural makeup is safe for all types of skin. Most makeup is unnatural and composed of substances and minerals that are unhealthy, which will only clog pores, irritate skin, and can lead to allergic reactions. Eco-friendly brands have products that are not tested on animals and are also biodegradable.

Making the change to eco-friendly and natural makeup is one of the most beneficial decisions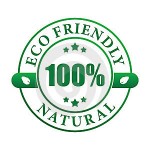 one can make. The exposure of the chemicals used in other beauty products are not only applied to the face, but are absorbed through the skin which enables it to spread throughout the body. There are more harmful account-abilities attached to makeup than most people think.
Within the animal rights movement, a cruelty free product is one that has not been tested on animals by the manufacturer.  There are numerous substances that are known to be safe; cruelty free companies can continue each year to produce quality products without testing on animals. In a world where many communities endure having a beloved pet, these animals can be endangered by product testing.
The purpose is to measure the irritation of chemicals in the skin or eyes of the animal, and the amount of toxicity per dosage. These tests kill about half of the animals that are forced to breathe, consume, or inject the chemical. Testing animals does not always provide concrete evidence in relation to the human reaction, which means animals are suffering for no apparent reason.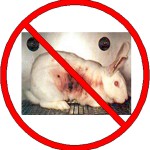 An improvement for better tests is necessary. New products and chemicals are entering the marketplace at a rapid pace, while tests on animals are slow, expensive, and harmful. The level of safety cannot maintain afloat with the demand either. There is an estimated 80,000 chemicals of potential toxicity level that is unknown. New tests must be designed, but that does not mean they will be cheaper. The overall long term should be tests that are more environmentally friendly and less expensive.
Cruelty free products can be purchased at large retailers like Costco, Target, or any drugstore. Other companies that provide products that are NOT tested on animals are listed below:
–         Dr. Hauschka skin care – All natural body wash, aromatherapy baths, moisturizers, deodorants, cleansers, toners, masks, eye cream, lip balm, hair oil, and hair lotion. There is even a limited edition decorative cosmetics line that is all natural: makeup brushes, eye shadow trio, eyeliner, and mascara. This line will not only help you feel beautiful, but will nurture skin and feel healthy.
–        Burt's Bees – All natural ingredients with cruelty free harvested bees wax.
–        Tarte – Vegan friendly cosmetics that includes lip gloss, eye shadow, mascara,  liquid eyeliner, bronzer, and finishing powder.
–        Physicians Formula Organic Wear – Specializes in sensitive skin, certified organic, cruelty free, and completely natural. There lines' include mascara, concealer, moisturizer, and foundation.
–        Urban Decay – synthetic fiber makeup brushes, specific products do not contain animal derived ingredients (packaging marked with paw print), and does not take part in animal testing
–        E.L.F. – Hypo-allergenic, not tested on animals, or made with animal ingredients. Created in 2004, PETA has awarded them numerous times for their commitment to the environment and quality of their products.