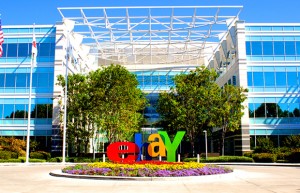 The eBay Green Team began in 2007, when 40 employees simply wanted to transform the company as a green place to work. Today, there are over 2,500 employees across 25 countries who are committed to promote the green movement. These individuals also volunteer to help communities and support environmental legislature. EBay has formed an entire green community along with its employees; it consists of buyers and sellers that make up a huge portion of the 300,000 people who make life greener.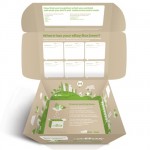 The Green Team has created the eBay reusable box program, which makes shipping easier and is environmental friendly. During the initial launch period of 2011, over 100,000 boxes made from recycled materials were used to ship products from eBay sellers. This program is currently looking into how to lower the weight, diminish cost, and improve the structure of the box. Each box has a specific identification number imprinted, which makes it easy for tracking. On the eBay website, individuals can see the amount a specific box has been used, what state it has traveled to, and the eBay seller's username. It even contains an aggregate impact section, where it lists the amount of wood, water, energy, and greenhouse gases it has saved with help of the program.
Corri McFadden, founder of premier online designer consignment: eDrop-Off, and star of House of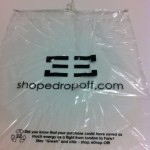 Consignment on VH1, uses the eBay reusable box program for all of her shipping. McFadden also uses clear eco-friendly bags, with the eDrop-Off logo, to put the product inside for safe keeping. Then, the product bag gets put safely into the reusable box. Besides this shipping service, McFadden's business supports eco-friendly living by recycling fashion. Customers either drop off or can ship from anywhere in the country to her location in Chicago, IL. All the products are for sale on eDrop-Off through eBay.