DIY Holiday Gifts
By Alyssa Lecaros
The holidays are here! If you missed Black Friday sales and are on a tight budget, here are some DIY gift ideas for the special people in your life.
For the Chef
We all know that one person – maybe mom, grandma, or an aunt – who is always in the kitchen. They may already have all the tools to whip up an awesome meal, but why not update their inventory? Start with an oven mitt and then add wooden spoons, a whisk, a potato peeler, and wrap a bow around the mitt to give them a gift they will not only love, but will use as well.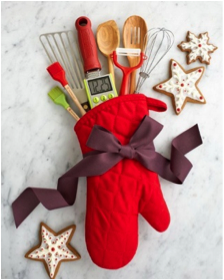 For the Bath Lover
Bath bombs are trending right now! If you head over to a store that sells them, you can be looking at dropping some serious cash. To save some money, you can make your own by combining the ingredients below.
Ingredients:
1 cup baking soda
3/4 cup corn starch
1/4 cup sea salt/Epsom salt/Himalayan salt
1 cup citric acid AKA lemon salt
10 drops food coloring (fun tip: you can also use beet juice for pink color, or carrot juice for a yellowish color)
Use a spray bottle for the food coloring, add a few drops of essential oil of your choice, and mold to your liking. Once you're done, you'll have one less gift to worry about!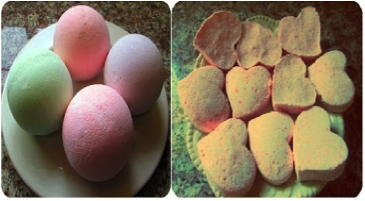 For a Friend
You may find yourself stumped on what to buy your Secret Santa at work. With such a small spending limit, running to the dollar store and picking up a mug and a few sharpies may be your answer. Designing the mug with a quote from an iconic celebrity or a funny saying can be a cute touch to an everyday household item.
First, set your oven to 350 degrees. After the sharpie dries, slide your mug in and let it bake for 30 minutes. Carefully take the mug out and let it cool down. And don't forget to be careful how you wrap it – it's fragile!