DIY: A Valentine's Day Gift from the Heart
Valentine's Day is right around the corner, which means it's time to buy the usual flowers, chocolates and teddy bears for your loved one. Although, what if this year you put a little more thought and creativity into the holiday to show how appreciative you truly are for your Valentine?
DIY gifts are the way to go. They're inexpensive, thoughtful and will put a smile on your significant other's face. Even if creativity is not your strong suit, surfing the Internet for five minutes can provide you with an endless amount of ideas.
Below are DIY gifts you can create just in time for Valentine's Day.
A handmade card is a simple, but meaningful gift. Drawing a picture or printing a photo is an excellent place to start. Followed by a poem on one side and thoughtful words on the other side is a guaranteed tearjerker. Unlike chocolates and flowers, this gift will become a keepsake cherished through the years.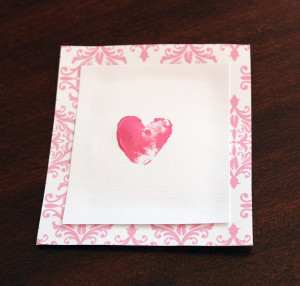 The heart on the card was made using thumbprints.
Love coupons can be handwritten or printed out from your computer. You can create a couple of coupons or a coupon book for your loved one. Classic coupon ideas are: "I decide the restaurant tonight", "I choose the movie", and "Free massage." It's a simple gesture, but it's a sweet Valentine's gift with many little gifts inside.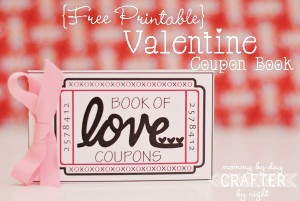 Red velvet Oreo truffle brownies are a delicious and simple Valentine's Day treat to create.
First, start with the base, which is a red velvet mix. Followed by a half cup of butter and two eggs. Next, take a full bag of Oreos and crush them in a bowl to add one cup of melted better. Finally add a bag of melted chocolate chips topped off with mini chocolate chips to give this sweet treat a little extra Valentine's Day love.
For the detailed recipe on how to make these brownies click here.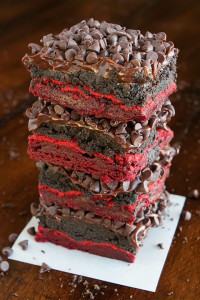 Another awesome DIY gift is to buy a mason jar and three different color index cards. Each color card contains a different topic such as moments and memories, lyrics and quotes and reasons why you love the person. The idea is to write on 365 cards so that each day they have something to open to start their morning off in a great and positive way. Everybody can use a little love in the morning and coming from that one special person can make all the difference.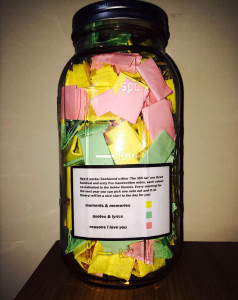 Happy Valentine's Day! And remember, at the end of the day gifts are always nice, but dedicating the entire day to spend quality time with your significant other is the best present one can give.