Curiosity Killed the Cat–But Landed Me My First Internship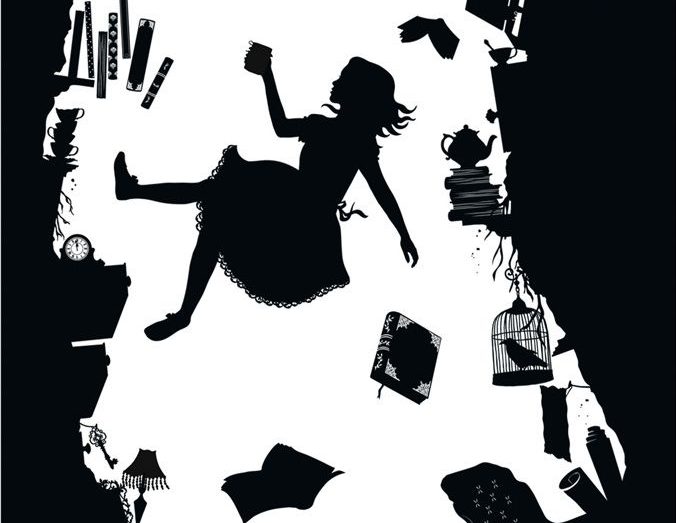 Not many students have the luxury of being an intern for a company focused on what they want to do for the rest of their lives, one year before graduating college. Thankfully, I'm not one of the "many." My first internship, ever, can be credited to a conversation and pure luck.
You know how they say "You to know the guy who knows the guy who can help you get your foot in the door." Well, between the worry of landing an internship and the regular stresses of being a college student, I didn't see that guy right in front of my face the whole time. When I did see that guy however, it turns out her name was Mary and she wasn't a man at all but rather a seasoned "PR Pro," who is an account executive at CPR Strategic Marketing Communications, a public relations firm in Hasbrouck Heights, NJ.
Now, I've known Mary for quite some time and personally we've gotten pretty close over the years, I consider her part of the family. Despite our many encounters as well as knowing what she did for a living, it never occurred to me to ever talk to her about internship opportunities, but on Thanksgiving that all changed. I will never forget how the conversation came about, I looked at Mary and said, "I need an internship." Flat out, just like that, I said it. Nothing prompted me, and for the first-time words flew out of my mouth and I just let them.
I was awaiting the typical, "Well, where I work, we don't have any internships available but I'll be happy to help you look." Lucky for me, that wasn't the case at all. Mary looked at me and told me to send her my resume. Turns out, there was in fact an internship position open at her company and she told me if I really wanted to do it, I should send her my resume as soon as possible and that's exactly what I did. I perfected my resume, drafted a cover letter and sent it over.  About a week or so later I had a google invite in my inbox for a phone interview with another colleague at CPR in response to my resume and interest in the position.
About a week or so later–I found myself getting ready for the phone interview. I was so scared. I know, why would I be scared for an interview over the phone? That's a piece of cake compared to one in person. WRONG. I find that my most marketable quality is myself. I'm a personable, talkative individual. I love having face-to-face interviews because they do me justice and help me really express why I want the position I'm applying to and how I can be of service to that company.
Nonetheless, I wasn't going to skip out on the interview because it wasn't what I was expecting. "My communication skills should still shine over the phone–" I thought to myself as I dialed the number and entered the passcode to join the call. I don't remember the exact time my interview was scheduled for– all I remember is listening to elevator music for about ten minutes before the call was supposed to start, because I pride myself on being an early bird.
A woman got on the other end of the phone promptly at the start of the interview. Her name was Brittany and she was so cool! My nerves and overall opinion of having a phone interview went completely out the window. She made me feel so comfortable, it didn't even feel like and interview but more of a normal conversation. Brittany asked me about myself along with a few other questions and by the time I knew it, the call was over. I didn't feel discouraged when I hung up, but I was anxious and curious to know if I got the position.
I found out later on that day that I was accepted for the internship and I started a few weeks later. I'm currently sitting in a cubicle that isn't claustrophobic in an office with people who seem to really love their job. It's my second day at the office but first official day as an intern, and I couldn't be more excited and more proud of myself.
The first day I was only here for a few hours because my computer wasn't ready yet so there wasn't much that I could actually do. But the time was used wisely and I was led through the database of Cision along with becoming accustomed to different pitching methods.
My first nine-to-five shift is today, and I am coming into my last hour on the clock. I can genuinely say I think I'm going to do well here. Every one is here to help, and I feel capable of my internship responsibilities. Everything I could possibly need is at my disposal and you really can't say that all the time coming into an internship position. This isn't your typical "Go get my lunch," or "Get my coffee," type of position. I get to see how the PR world works, and– I get to watch professionals who I aspire to be like, perform their jobs every day. The people are wonderful, the atmosphere is calm and diligent, and everyone really has it together here. I couldn't be more grateful for the opportunity to be a part of this team for the semester. I look forward to communicating, learning and growing, – and I cannot wait to start taking on bigger and better tasks as the days progress.
The one thing that I learned from this whole experience so far is to inquire and commit. Take chances and network, talk to people you know, find your way into that door. Get your foot across that threshold and once it's on the other side as that opposite foot follows, the opportunities and possibilities of success are endless.
Alice would have never found Wonderland if her curiosity didn't send her down the rabbit hole.