CPR Founder and CEO Joe Carabello Shares His Conservation Story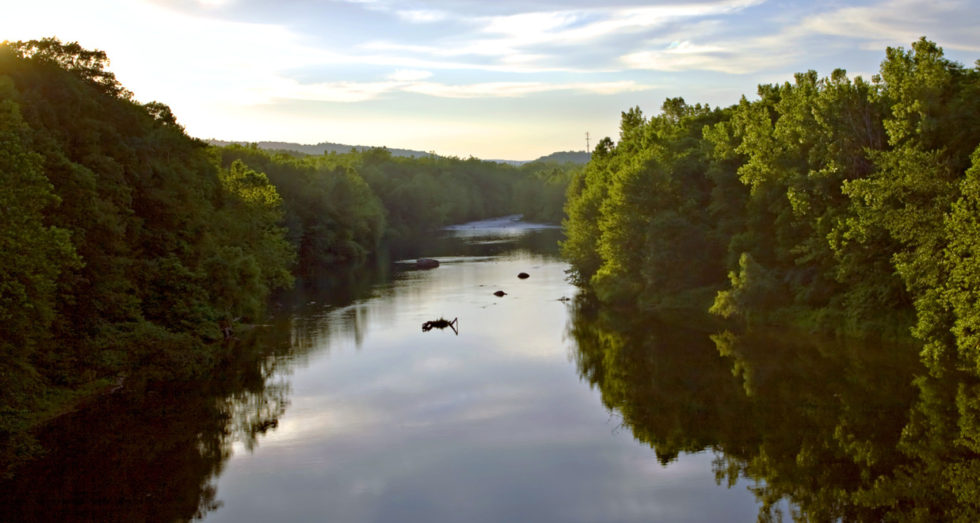 On Earth Day, April 22, communities around the world celebrate the uniqueness of our planet through appreciation and awareness of various conservation efforts.
In recognition of Earth Day, CPR's founder and CEO Joe Carabello shares personal stories about his work and contributions to natural conservation.
An avid outdoorsman, Carabello was drawn to rural Vermont because of his interest in fly-fishing. "A friend of mine invited me to fish on the Battenkill River which I fell in love with," says Carabello. "And that's why we ended up in Vermont."
The Battenkill flows west from Vermont's Green Mountains into New York where it joins the larger Hudson River. Carabello points out that the Battenkill is a blue-ribbon trout stream, a designation reserved for rivers that can naturally and sustainably produce exceptional trout.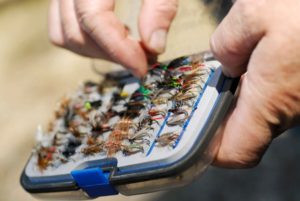 Carabello now owns a 400-acre parcel of land in rural Vermont. Over the last 20 years he has worked with both state and federal forestry authorities to promote the health of the forested property.
"I maintain our woods for a wildlife habitat," says Carabello. "I belong to several federal, state and county programs that are available to help owners with managing their land."
A forest management plan from Vermont Forest and Field, Inc., a forestry and wildlife management company, details a ten-year plan for the Carabello's property.
"I have a ten-year program that is sent out to me by a forester breaking the land up into different portions and determining what would be done," says Carabello. "We'll do cutting, trimming, irrigation, and I follow through with that program."
In a 1998 plan, the forester listed the species of trees on Carabello's property, giving recommendations on how to improve each area. One stand on the property contains different varieties of oak trees. The forester noted that these trees are valuable to nature because they produce nuts for wildlife.
"They provide food and browse for deer, grouse and woodcock," says Carabello. "They also provide shelter for small animals. Woodpecker and squirrel will burrow into the dead trees."
The forester notes that there are apple trees on the property as well, which also support wildlife.
"I have thirty-six apple trees," adds Carabello. "One of the programs is that I trim those trees, but I don't trim them for human fruit consumption. I trim them for wildlife fruit consumption so that deer, bears, coyotes or any other animal that wants to eat apples can come and enjoy them."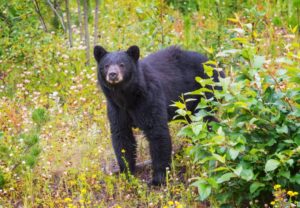 Carabello also keeps bees in Vermont and he often gives their honey away to family, friends, employees clients, or anyone in the office. The CPR kitchen is always fully-stocked with delicious golden honey for employees to enjoy.  Carabello says that keeping bees is one of his greatest pleasures.
"It's something that I really enjoy for a lot of reasons. It gives me exercise, and it's another reason to be outside," Carabello says. "The world of bees is one of the most fascinating things you can possibly imagine. Of all the things that bees do and the ways they communicate is most interesting to me. They can tell members of the hive where there is food and pollen."
The benefits of Carabello's conservation efforts have extended to his bees as well. "They're very productive in my hives," he says. "For whatever reason, they do very, very well compared to other hives in the area."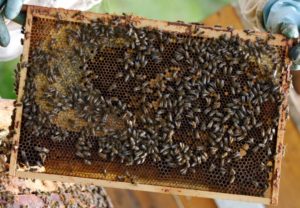 Apart from bee-keeping, Carabello enjoys hunting for deer on his property. While this may sound counterproductive at first, Carabello describes the important role of hunting for conservation efforts. In forest conservation, it is often necessary to cull deer to support other species and to maintain healthy plant growth. Hunting is also an integral part of conservation efforts in the country.
"The vast majority of the money that is spent on conservation in the United States comes from hunters," notes Carabello. "License fees, permits and safety courses that they take. I think that's a very important aspect."
Carabello's conservation efforts demonstrate his understanding of the ecosystem around his flourishing Vermont property. His Vermont home and the wildlife surrounding it represent decades of dedication to the spirit of conservation, and that is what the Earth Day movement seeks to spread worldwide!
If you're feeling inspired and looking for ways to contribute to conservation efforts this Earth Day, check out our previous blog post "6 Easy Ways to be Earth Friendly on Earth Day."