Hair has a mind of its own and depending on the season, hair will react to its texture and the atmosphere it's in. Straight, curly, thick, or thin hair will always have days where it won't cooperate. Trying out new products can really make a difference in how hair is styled.  Switching up hair care will allow those locks to take full advantage of the products being used. Anything from a using a serum when hair is wet or a spray to revive hair after a long day, can give locks a refreshed look. Listed below are different products for all types of hair.
Amika Dry Shampoo: Absorbs excess oil and dirt that weighs hair down. It removes odors and creates a softer texture in between shampoo washes. This product does work for hair that is colored and all textures. Amika's products are Talc free. You can purchase this at www.haircarechoices.com for $7.99 at a size of 2.03 oz.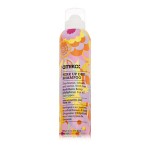 Prime Style Extender by Living Proof: This primer protects hair and keeps it straight. It's a light weight product that can be used by itself or combined with another styling cream. This helps save time on styling and keeps hair smooth throughout the day. This can be purchased at www.sephora.com at 5 oz for $20.00.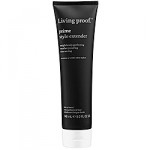 Argan Magic Intensive Hair Oil: This is considered the "Moroccan Beauty Secret." It's a great serum that makes hair so smooth and shiny. It cuts down blow drying and styling time. It works great to keep the static from occurring. I personally use the living proof primer and this together, it's a terrific combination. This is priced anywhere from $7.99-24.00 depending on where it's purchased. I actually scored mine at TJ Maxx for 7.99, so be on the look out!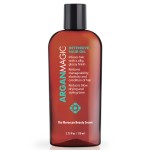 Neutrogena Triple Moisture Daily Deep Conditioner: This conditioner may be used daily with the purpose of correcting dry, over colored hair. The treatment includes smooth, soft, and healthy looking hair. It contains three natural extracts that help hydrate each strand of hair. This can be purchased at CVS or any local drug store for $6.99 at a size of 8.5 oz.