Everyone knows that there are two things you need to do in order to get and stay in shape: exercise and eat right. Now it's easier than ever to track your progress since you can have a trainer, nutritionist, pedometer, and stopwatch all in the palm of your hand! There are thousands of apps available on your Smartphone to help you reach and maintain your goal weight. Here are a few of my favorites: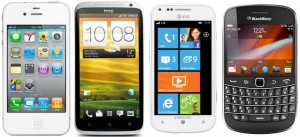 MyFitnessPal is a free calorie counter with a personalized diet profile based on your goals. Simply enter information into your food journal by searching the database or scanning the barcode on food items. Medical studies show that writing down what you eat helps you consume fewer calories and can actually double your weight loss. Track your progress with friends or visit the discussion forums for support and motivation to become a healthier you!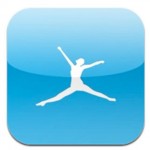 Nike Training Club is a free exercise app featuring full-body workouts to help you get lean, toned, and strong. Choose from 15, 30, or 45 minute workouts that are custom-built to your fitness level. Follow video demonstrations and audio guidance from a Nike professional trainer to help you perfect each exercise. Earn badges and unlock bonus workouts from athletes like Serena Williams and Hope Solo to help you look your best!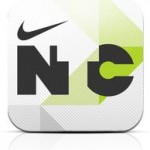 Striiv is a free fitness app that makes moving fun and charitable. Create a virtual island with the activity points you earn from completing customized challenges, such as taking 200 steps in 15 minutes. Use easy-to-read graphs of your steps, activity minutes, distance, and calories to keep track of your progress and compete with friends. Best of all, Striiv and GlobalGiving donate clean water to children in South America with every step you take, at no cost to you!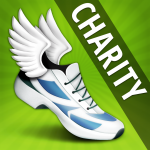 As always, there is a limit to how successful these apps will be for each person. The desire to change must come from within, and it must outweigh the pain and sweat from getting in shape. Just remember that you can do it, and then there won't be anything stopping you from achieving your dream body!