Through the winter months, the most important part of all changes: our skin. Moisturizing as temperatures decrease is a key ingredient for keeping healthy, glowing skin. Below are some fabulous products of all sizes and prices that will benefit your skin.
Hope in a Jar by Philosophy: 99.9 % oil free, lightweight, and hydrating moisturizer that will protect your skin. This also consists of antioxidants that protects the skin against environmental damage and fights aging. Price varies to size, which begins at 2oz ($40) to 8oz ($115). This product can be found at Sephora.com.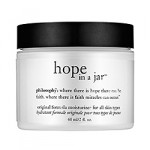 Dramatically Different Moisturizing Lotion by Clinique: This product consists of hydrating dry skin while being aware and sensitive to an oily T-zone. It has the perfect balance with the perfect price for just $25 for a 4.2 oz bottle that comes with a pump. This can be purchased at Macy's, where it has been a winner of Best in Beauty.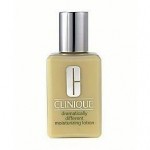 Moisture Rescue Refreshing Gel-Cream by Garnier Nutritioniste:  An oil free product that blocks out dryness, may keep skin hydrated for up to 24 hours. The texture is a gel, which can set it apart from other facial creams. The combination of vitamin E and a pure antioxidant fruit water extract helps to maintain skins moisture. At a size of 1.7 oz, this can be found at any local drugstore for less than 10 dollars!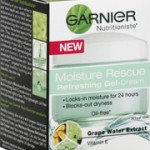 Celestial Face Moisturizer by Lush: This is perfect for skin that consists of stinging, redness, or irritation. This is a gentle moisturizer that has a creamy cocoa butter base with almond milk, vanilla water, and fresh dove orchid extract. These ingredients will help keep that glow on your skin while being hydrated. At a 1.5 oz bottle, this is priced at lush.com as $24.95.                                                        *All products made by Lush are freshly handmade