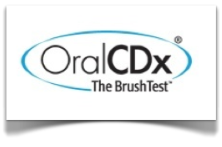 Media Contact:
Jessica Day
201-641-1911 ext: 35
FOR IMMEDIATE RELEASE
April: Oral Cancer Awareness Month Highlights Self-Examination, Prevention

ENT and Allergy Associates® launches patient awareness initiative
Westchester, N.Y. – March 1, 2012 – ENT and Allergy Associates, LLP (ENTA) the largest ENT doctor, allergy and audiology practice in the tri-state area, is proud to participate in Oral Cancer Awareness Month, an oral cancer prevention program during the month of April. Complementing efforts undertaken by the Oral Cancer Foundation to raise awareness of the rising incidence of oral cancer, ENTA is educating the community on the rising incidence of cancers of the oral cavity.  Oral cancer is increasingly being found in previously unsuspected individuals, including women, young people and non-smokers — claiming almost as many lives as melanoma, and twice as many as cervical cancer.
"The message is clear: The key to stopping oral cancer in its tracks begins with performing a quick oral self-exam," says Abraham Sinnreich, MD of the ENTA office in Staten Island, NY. "Over 25 percent of oral cancer victims have no known risk factors, and the five-year survival rate is among the lowest of all cancers. The good news is that oral self-exams are simple to perform, and can prompt individuals to seek medical attention at the very earliest sign of trouble."
Nearly every oral cancer starts as a very small white or red spot — typically the size of a sesame seed.  The majority of these spots in the mouth are caused by everyday trauma, such as cheek-biting, a sharp tooth or a pizza burn.  The public may, therefore, be unaware that some of those spots may in fact contain precancerous cells, know as dysplasia. During a physician examination, ENTA doctors can utilize a quick, accurate and painless test to identify if a spot is in fact, precancerous.  The physician can then effect treatment before the lesion advances to a more significant stage of disease.
"You can begin the process of oral cancer prevention by simply adding a step to your daily routine," says Dr. Sinnreich. "While looking in a mirror, check the inside of your mouth including your cheeks, gums, and all surfaces of the tongue, as well as the area underneath your tongue. If you find a red or white spot, or feel anything unusual, call your doctor to schedule an appointment. Your doctor has a simple test to identify pre-cancer and cancer in its earliest stages."
Dr. Sinnreich adds, "The lack of awareness regarding oral cancer has led to late detection of the cancers, necessitating more extensive surgical interventions and poor survival rates. We want to raise public awareness on the importance of looking for the earliest signs to help stop the progression to oral cancer."
Visit http://www.entandallergy.com/service/ent-information to view a guide to oral self-examination. Take advantage of Oral Cancer Awareness Month, and start performing this quick and easy self-exam today.
About ENT and Allergy Associates
Each of ENT and Allergy Associates' 36 clinical locations provides access to a full complement of services, including General Adult and Pediatric ENT, Voice and Swallowing, Facial Plastics and Reconstructive Surgery, Disorders of the Inner Ear and Dizziness, Asthma, Clinical Immunology, Diagnostic Audiology, Hearing Aid dispensing, Sleep and CT services. Visit www.entandallergy.com for more information. The practice has a clinical alliance with The Mount Sinai Hospital for the treatment of diseases of the head and neck and a partnership with the American Cancer Society to educate and treat patients with smoking disorders and cancer. The Practice has also expanded its clinical capabilities to include advanced Immunodeficiency trials.
 ###