A DIY Valentine's Day Date Idea You "Guac" to Check Out!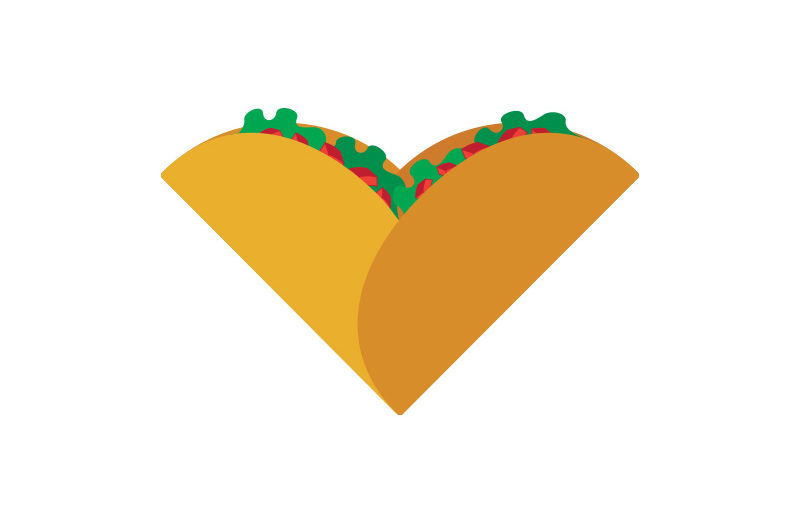 Looking to spice things up but don't want to break the bank this Valentine's Day? Fortunately, Valentine's Day also lands on Taco Tuesday which gives some creative and cheap ideas for a romantic evening with your sweetheart.
First, you can start your evening with a classic guacamole recipe you both are sure to love.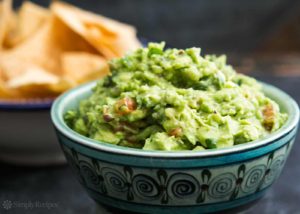 All you need is:
4 ripe Haas avocados
3 tablespoons freshly squeezed lemon juice (1 lemon)
8 dashes hot pepper sauce
1/2 cup small-diced red onion (1 small onion)
1 large garlic clove, minced
1 teaspoon kosher salt
1 teaspoon freshly ground black pepper
1 medium tomato, seeded, and small-diced
It is easy to make too! Just Cut the avocados in 1/2, remove the pits and scoop the flesh out of their shells into a large bowl. Then, add lemon juice, hot pepper sauce, onion, garlic, salt and pepper and toss well. Using a sharp knife, slice through the avocados in the bowl until they are finely diced. Put in the tomatoes, mix well and for taste add salt and pepper.
Then to add some fire to your evening, you can craft this tasty and simple Pomegranate Margarita.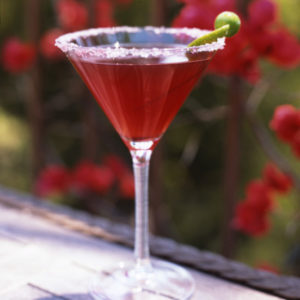 The Ingredients are:
1 3/4 cups chilled pomegranate juice
Kosher salt (for the rim)
1 1/2 cups silver tequila
1 cup triple sec
2/3 cup fresh lime juice
Ice cubes
8 lime wheels (for garnish)
To make it, just stir 1 ½ cups of pomegranate juice, tequila, triple sec and lime juice in a pitcher. Then working in batches, shake the mixture in an ice-filled shaker.
Before straining the drink into the glasses, you can also add the salt to the rim by pouring ¼ of the pomegranate juice into a saucer and spread the salt in another saucer. After that, just moisten the outer edge of the glasses with pomegranate juice and coat with the salt. You can then pour the mixture into the glasses, add lime for garnish and sip away!
In the spirit of Taco Tuesday and to keep things hot, for the main course you can try your hand at these zesty skillet tacos.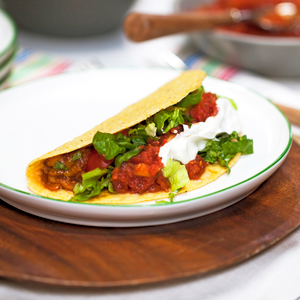 The ingredients are pretty simple too:
1 pound ground beef
1 small onion, chopped
1 teaspoon olive oil
1 tablespoon chili powder
1 1/2 teaspoons ground cumin
1 teaspoon salt
1 (15-ounce) can pinto beans, rinsed and drained
1 (8-ounce) can tomato sauce
3/4 cup water
1/2 cup salsa
1 1/2 cups (6 ounces) shredded Cheddar cheese
1 tablespoon chopped fresh cilantro
Taco shells or flour tortillas, warmed
Toppings: shredded lettuce, diced tomatoes, salsa, sour cream
The cooking part is no sweat either. Just cook ground beef in a large skillet over medium-heat and stir, drain well and remove beef. Wipe down the skillet and then you can sauté onion in hot-oil over medium-heat with chili powder, cumin, salt and beef. After cooking 5 to 7 minutes stir in beans, tomato sauce, water and salsa.
After that, mash the pinto beans in the skillet with a fork and bring it to a boil uncovered for 8 to 10 minutes. Then, top with cheese and cilantro, cover it, turn off the heat and let it stand for 5 five minutes.
Voila! Put it in taco shells, add desired toppings and you got your romantic dinner for two.
Finally to cool things down, you can try an ice cream taco recipe for dessert.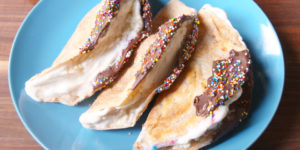 You just need these few ingredients:
2 tbsp. cinnamon
1/4 c. sugar
2 c. chocolate chips
2 tbsp. butter
3 Small flour tortillas
1/4 c. rainbow sprinkles
vanilla ice cream
caramel sauce
To start, make cinnamon sugar just by combining sugar and cinnamon on a small plate. Then, melt chocolate chips over stove-top till smooth. In a small skillet, heat butter, then add tortillas, sauté one at a time until golden and crisp, about two minutes per side. Dip both sides of the tortilla in cinnamon sugar.
When shaping the tortillas, fold them in half and dip the outer edges in the melted chocolate and dip in sprinkles. An easy way to do this is to flip over a muffin tin and stand the tortillas upright. Have them sit until the chocolate is hardened for about 10 minutes.
Once the shells are done you can add three scoops of vanilla ice cream to each and top with caramel sauce. Freeze them for about 30 minutes or until hard, then serve!
There you have it! An affordable way to make Valentine's Day memorable, creative and tasty! By the end of the night, it will definitely be all your sweetheart will want to taco 'bout.