6 Easy Ways to be Earth Friendly on Earth Day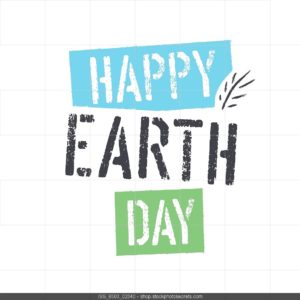 Going GREEN doesn't have to mean breaking the bank. In fact, it can help you save money! Here are some easy-to-do tips on being earth friendly this Earth Day without the extra cost.
1. Use Reusable Bags
When you're out at the grocery store, opt for a reusable bag. According to EcoWatch.com approximately 500 billion plastic bags are used worldwide. More than one million bags are used every minute. It takes anywhere from 500 years to 1000 years for plastic bags to degrade. Using a reusable can cut back on the damage a plastic bag can have on the environment. Be smart and reuse!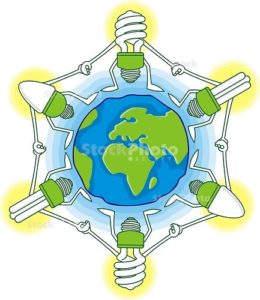 2. Use Energy Efficient Light Bulbs
The simplest thing you can do in your home is use energy efficient light bulbs. It not only helps the planet but it helps you in the long run. Energy efficient light bulbs cut the amount of electricity used in your household and not only that, they tend to last longer than regular light bulbs, saving you both time and money!
3. Use Reusable Water Bottles
Plastic bottles do more harm than in good in our environment. Go reusable! The perk is that it once again saves you money! Instead of buying a $3 bottle of water you can just use water from the tap, and its free! A reusable bottle can last anywhere from 4 to 10 years if cared for.
4. Go Paperless
Next time you go to write a check for your electrical bill, stop! Go paperless! Many companies will often give you a discount for paying bills online. It cuts down on paper, which cuts down on tree deaths. Not only that, it also lessens the chances of your bills getting lost in the mail.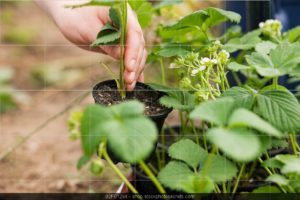 5. Plant!
Many of us always talk about growing a garden, but never find the time. Now's your chance! Plant trees, herbs, and vegetables to make your earth-friendly footprint in your neighborhood. It's like having a grocery store right outside your home!
6. Turn Off the Faucet
Once you've lathered on the toothpaste and begun to brush, turn off the faucet. It'll save money on the water bill and even better, 10 gallons of water daily with an average family. No need to let the water run when no one is using it. So remember to conserve. The fishes will thank you!
Going into Earth Day this year, remember these simple and easy tips to make your footprint a lot less harmful!
HAPPY EARTH DAY!