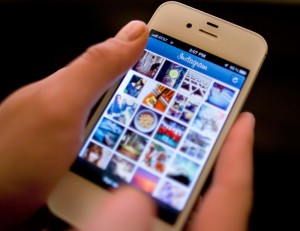 Instagram is a free photo sharing application for over 100 million users for Apple and Android users. This application allows individuals to take a picture, apply a filter, and share it on social media websites. Recently, numerous brands have engaged in this new social media platform and have had great successes. A study conducted by Simply Measured recorded 54 percent of the world's TOP brands are active Instagram account users.
The misunderstanding of this concept takes place with companies who think they do not have
exciting products or something to visually offer, so they do not recognize any advantages of using Instagram. This is where hospitals and the health industry have gone wrong. They might not be in the same category of branding as Dunkin Donuts or Gap, but they still have their own story where a simple photograph can inspire patients and consumers.
Below are 5 reasons to have your company join Instagram:
Representation of the lifestyle: Posting photos that are motivational can educate viewers to lead a healthier style of living. This will show how dedicated your company is in improving the way people live their life.
Photos of brand ambassadors and staff: Followers want to see a happy working environment with employees successfully completing tasks. Instagram is a fabulous way to provide followers with an inside look of what is really going on. This builds a relationship and maintains trust which are two essentials for any company.
Clever display of service or product: If a new treatment, product, or parking garage is constructed at your hospital – Instagram is the go to. A picture can visually show the followers what it is with an explanation. It allows people to know improvements are continuously being made.
Sneak Peek Photo: Followers will feel important and apart of your company by making them aware of an event or a look at something that hasn't been officially launched yet. This will also show the company's appreciation to people who follow them on the specific application.
Behind the Scenes: Raising awareness about specific health issues helps essentially everyone. Being able to use this application anywhere at all times can reach people who can become organ donors, or donate time and money from all over the world.